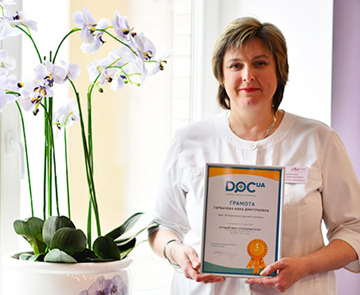 https://www.facebook.com/lorvrach
Dr.GORBACHEVA ANNA
OTORHINOLARINGOLOGIST
OF THE HIGHER QUALIFICATION
CHILDS AND GROWN MAN RECEPTION
Online consultation by Skype/Viber/WhatsApp/Imo
8.00 a.m.-11.00 p.m. Price: 50 USD (30 minutes)
---
Record for consultation: tel/viber/whatsapp +38-0635920038
---
Consultation in the clinic: 550 UAH (hryven),
doctors procedures - from 40 UAH (hryven). Full price>>
Address: Kruglouniversitetskaya Str., 3-5, Kyiv
Pecherskiy district (center), Khreschatyk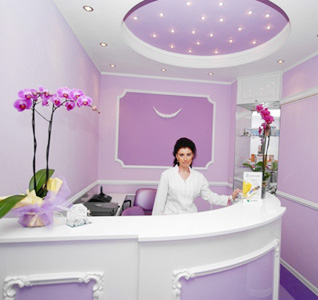 Priority areas of practice: advice for adults and children (from 0 years). Traditional diagnosis and treatment of diseases of the upper respiratory tract, the rehabilitation of hearing loss and deafness. I perform all types of polyclinic manipulations (washing the paranasal sinuses along Proitz, puncture of the maxillary sinus, blowing and catheterization of the auditory tubes, washing the tonsils, removing the foreign bodies of the nose, ear, throat, etc.). I use anti-homotoxic drugs of the company –Heel in my medical practice.
The schedule of the clinic: Mon-Fri 8: 00-20: 00, Sat 8: 00-14: 00. Reception by appointment.
Participated in health television programs:
- "Spravzhni Licari" on channel "1 + 1" with the theme "Snoring and its treatment",
- "Spravzhni Licari" on channel "1 + 1" with the theme "Treatment of sinusitis",
- "Medicine men" on the channel "INTER" on the topic "Snoring and his treatment",
- "Healthy stories" on "5" channel on the topic "Sinusitis".
TV programs with my participation: http://lor.kiev.ua/video.html
I have printed publications in the journals "Mom and I", "Your Health. The Only One", in the newspapers Segodnya, Magnat. She took part in the telephone hotline of the magazine "Your Health".
I constantly improve my professional experience, I am a participant of conferences and congresses (annual spring conference of the Ukrainian Scientific Medical Association of otolaryngology doctors, ENT conference in Dnepropetrovsk (October 2015); Conference on preparations –HEEL in Kiev (2014, 2015, 2016 ), ENT conference in Odessa (May 2016), ENT conference in Zaporozhye (May 2017), Odessa (2018), Lviv (2019).

My participating in the program "Healthy stories" (

"Zdorovi istorii

") of the 5 channel with a theme "Antritis", November 2013.
---
"Snoring and its treatment."
The program "Witchers". Channel Inter
---